SUNREST LIFESCIENCE LIMITED was incorporated in the year 2017-2018. The Visionary founders of the company are Mr. Amit Thakkar, Mr. Nikhil Thakkar, Mr. Bharat Thakkar and Mr. Bhagyesh Parekh. The Company has started its journey from its home state of Gujarat. In 2018 the company launched in Maharashtra and in 2019 in Rajasthan. At present company has having network of more than 250 distributors and more than 25,000 retailers in these three states, are working with us. We are a team of 130 sales representatives who are the partners of the company's growth story.
"We are known for Quality" and today the Company has 280 products in its basket and many more will come in the near future.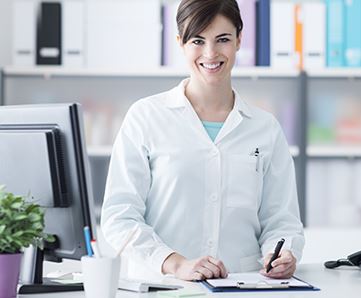 SUNREST LIFESCIENCE LIMITED being leading pharmaceutical company based in Ahmedabad, Gujarat in India, serving Healthcare needs for more than 5 years. We keep enhancing and raising our standards by measuring our business, operations and work ethics alongside the challenges of the healthcare industry.
We provide excellent marketing support to our business associates across the country. Our team is dedicated and works flexibly to deliver the finest services for the cause of life. With our excellence in services, high-quality standards and diverse marketing strategies, we assure you that be a great business leader in your territory.
At SUNREST LIFESCIENCE LIMITED, we focus exclusively on all healthcare segments including Anti-Bacterials, Antibiotics, Anti-Amoeibics, Anti- Fungals, Analgesic, Neuropathy, Anti-Hypertension, Anti-Inflammatory, Anti-Ulcerants, Anti-Cold, Anti-Cough, Anti-Allergics, Nutritionals, Ayurvedic and Cosmetics.
Our product portfolio serves a comprehensive range of Tablets, Capsules, Soft Gels, Syrup, Dry-Syrups, Injections, Cream-Ointments and Powders.
We are among the most trusted Pharmaceutical companies partnering family of competent business associates and healthcare professionals across the country
We aim to cater to the needs of our customers, PROMISING the best quality standards of all time. We strive to focus the market with the tradition of trust, commitment and quality.